OFFER YOUR CLIENTS BIGGER TRANSFORMATIONS WITH ESSENTIAL OILS.
And step into your true potential as a healer.
If you're an acupuncturist, yoga instructor, massage therapist, wellness advocate, healer, or spaceholder of any kind (brand new or with 20 years' experience under your belt)...
You've probably heard essential oils can help your clients heal and feel better. But chances are, you've only dabbled with them to say the least.
Essential oils are more than something that "smells nice." And if you're "just dabbling," (don't worry, we've all been there) — it means you aren't using them effectively or to their full potential… yet.
◓
offer an additional layer of treatment to make your clients feel more taken care of

◓
intuitively know how to use essential oils for all the physical ailments that come up (as well as anxiety, depression or any emotions your clients bring to your session)

◓
help clients and students drop into their bodies in 5 minutes instead of 20 (so you can get to what you're actually teaching faster)
◓
empower your clients to have authority over their own health (and change the way the world heals naturally)
◓
up-level your treatments, expand your offerings and charge more money

◓
differentiate yourself from the millions of practitioners out there

◓
bring your clients to a level of healing they didn't even know they were looking for
BUT (there's a BIG "but" here):
Essential oils are incredibly powerful...
And though this is awesome news for you and your clients, it also means there's a wrong way to use them.
You may not have realized this (it's ok, at some point in the game we all think essential oils are "nice to haves" that spruce up a session). But...
You've got to proceed with safety in mind.
AND I want to make sure you're getting the most out of your oils and actually harnessing their healing powers. Essential Oils are incredibly effective. When used the right way…
→ they can be mood-altering, stress-easing, and can ease anxiety
→ they can soothe overworked muscles, promote blood and lymph flow and calm skin irritation
→ they can ease digestive discomfort, support the immune system, and act as an anti-inflammatory
BUT…
Finding accurate info you can trust is hard:
(would be nice if it was easy-to-understand and didn't steal a thousand hours from your busy life too...)
Here are a few routes you might've already tried: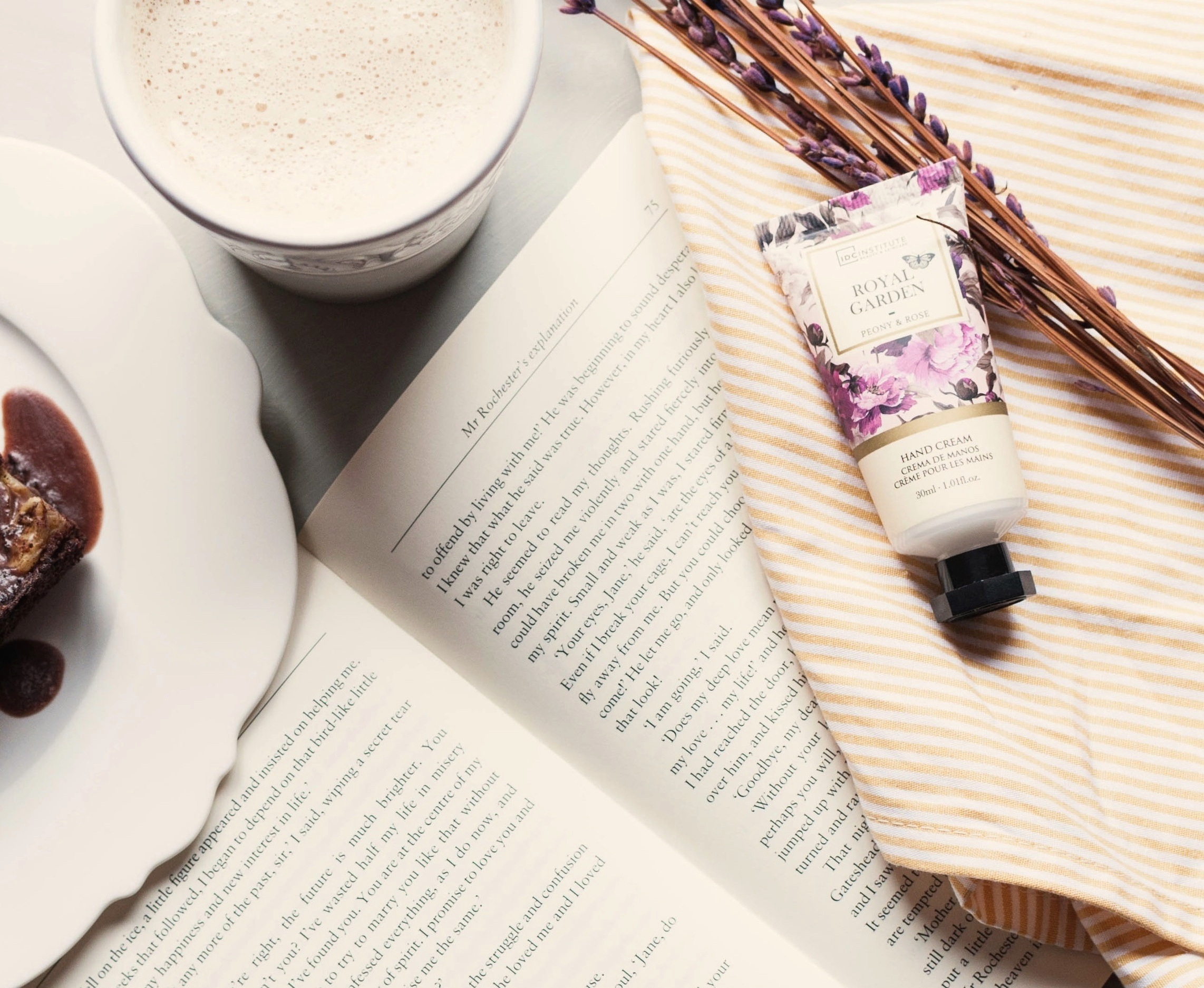 READING A MILLION BOOKS ON THE TOPIC
Buut…. there are so many books and classes out there — how do you know if they're legit? More often than not, they're written by people who don't practice aromatherapy. They just make various recipes taken from the web with no detailed explanation.
You want an experienced practitioner. You want to learn the actual energetics of the work so you can confidently offer a new way of healing for your clients.
No fluff. No shallow or misleading content. You want the real deal. And a candid, informative approach.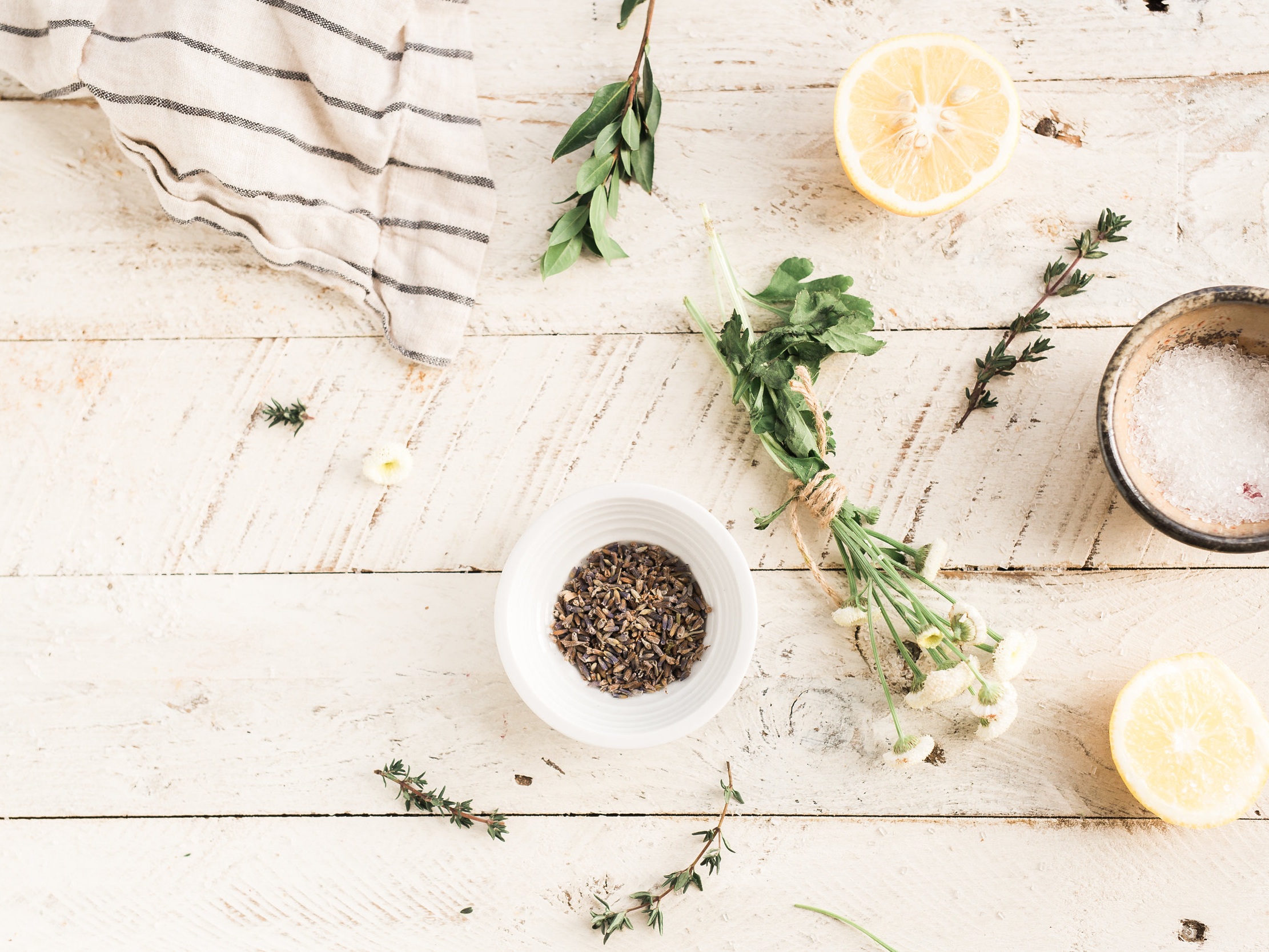 FIGURING IT OUT ON YOUR OWN
Buuut…. what if you accidentally cause harm? There are oils that certain types of people need to stay away from (like your pregnant clients and those with high blood pressure) and there are negative effects of using too much.

You want to understand their volatility and integrate them into your practice, feeling unshakeable. And you don't want to spend more time than you have to doing it.
You want to hit the ground running today.
TAKING AN EXPENSIVE IN-PERSON TRAINING
Buut… you've already put in so many hours of school and teacher training over the years — who wants more of that? Especially when you're so busy and don't necessarily need it.

You want something simple, concise and fully broken down (sans hours in the classroom and hefty training prices).
You want to understand their volatility and integrate them into your practice, feeling unshakeable. And you don't want to spend more time than you have to doing it.
You want the confidence to hit the ground running today.
Can I tell you something, from one busy practitioner to another?
It doesn't have to take YEARS of wrapping your head around essential oils to implement a simple and effective way of working them into your wellness business.
Introducing
EXPANDED HEALING AND TRANSFORMATIONAL TREATMENTS WITH ESSENTIAL OILS
Your 8 Week Immersion for intuition-led, energetic healing for body, mind and spirit
Hi, I'm Oceana!

I graduated with honors from TriState College of Acupuncture and have been in private practice in New York City since 2011.
I draw on decades of study of anatomy, yoga, chakras, meditation, nutrition and bodywork in my sessions with clients and believe in an integrated and whole-person approach to health . I'm expertly trained in mentoring others, and have served countless people in my classes, retreats, workshops and courses over the last 15 years.
My mission is to help acupuncturists and holistic practitioners deepen their work, expand their offerings and fall in love with their practices. The strategies I teach produce massive results for any practitioner who is ready to make more of an impact and step into financial abundance.
THE 8-WEEK EXPANDED HEALING IMMERSION isn't so much a training program as it is a mentorship.
Yes, you'll gain full comprehension behind the energetics of every oil. But more importantly, you'll move away from prescriptive protocols and towards intuitive, connected, in-stream ways of working with energy, consciousness and spirit.
The end result:
THE EXPANDED HEALING WITH ESSENTIAL OILS IMMERSION
is the first course of its kind that…
BALANCES CLINICAL WITH INTUITION
You'll learn the energetics behind essential oils and know exactly how to apply them in treatments, while also feeling fully empowered to let your intuition guide.
EXPERT GUIDANCE
You'll be learning from an industry professional with over 15 years of experience and decades of yoga, anatomy, chakras, bodywork, acupuncture and, of course, essential oils under her belt.
SETS YOU UP TO GROW YOUR WELLNESS BUSINESS
You'll learn how to create referral partnerships and expand your network. You'll also learn how to conduct a wellness consult and a create a customized three month protocol for your clients (and how to get paid to do it, even if you're brand new). You'll learn how to incorporate essential oils into your new offerings, charge more for your sessions, and create buzz around your brand and your unique way of working.
Ready to step into a more healing role with your work…
MODULE 01:
Basics and Safety
You''ll learn:
● What using essential oils therapeutically means
● How to work on the 4 levels (mind, body, emotions and spirit) for deep holistic healing
● The 3 ways to use essential oils and safety basics
● Carrier Oils Cheat sheet
● Dilution and Safety Guide
● Resource List
MODULE 02:
Aromatic Energetics
You''ll learn:
● Energetics of top, middle and base note oils
● Aromatic resonances and how they affect the body systems
● My formula to classify and use ANY essential oil intuitively
MODULE 03:
P
lant Energetics
You''ll learn:
● The six plant categories and their unique energetic resonances
● Differentiation of Citrus, Flower, Leaf, Wood, Root, and Seed essential oils

MODULE 04:
Building your Apothecary
You''ll learn:
● Building a home medicine cabinet with essential oils
● Oils fir everyday support: respiratory, digestive, pain, skin, immune
● Using oils confidently with kids, in pregnancy and in contraindicated cases
● Home Apothecary Cheat Sheet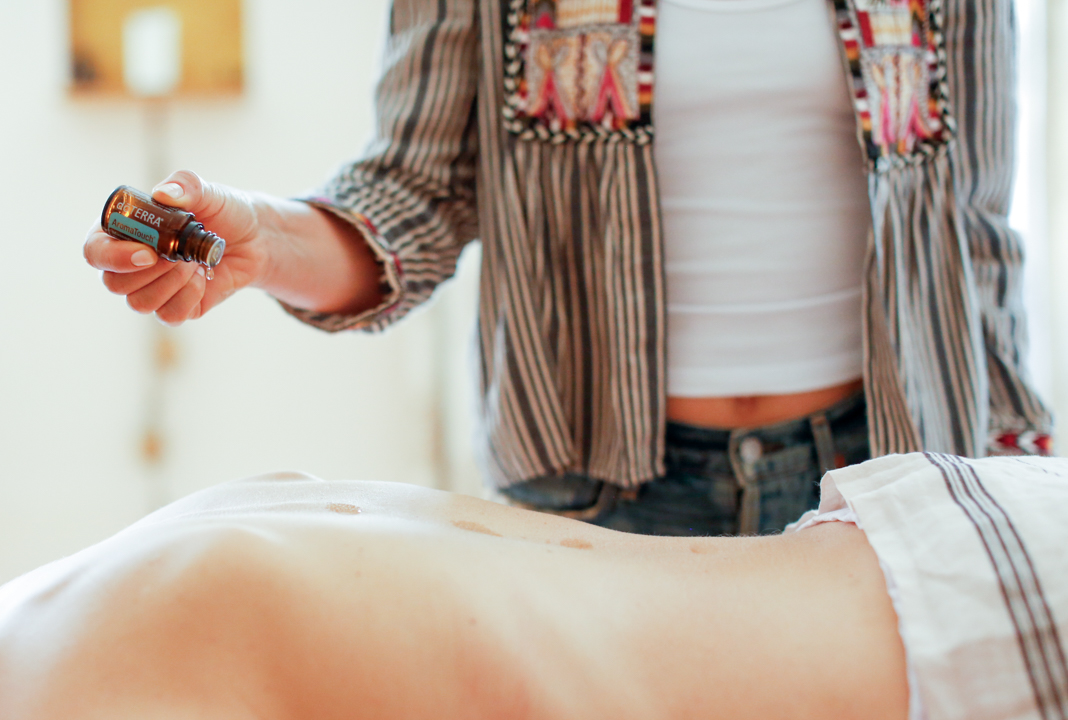 MODULE 05:
Oils for Deeper Healing
You'll learn:
● Therapeutic uses for more than 20 oils
● Essential oils for mood support, anti-aging and skincare, hormone health and more complicated conditions
● Essential Oils for the Healer Cheatsheet
MODULE 06:
The Art of Blending
You'll learn:
● How to blend for mind, body and spirit
● 3 techniques for blending with confidence
● Favorite Blends + Recipes Guide
MODULE 07:
Transformational Treatments
You'll learn:
● Hands-on protocols
● Transformational nervous system rebalancing techniques
● Energetic correspondences of oils with acupuncture points, meridians and chakras
● EO + Chakra Guide
● EO + Chinese Medicine Correspondences Cheat sheet
MODULE 08:
Expanding your Offerings
You'll learn:
● How to seamlessly integrate essential oils into your existing work and charge more for your services
● How to do a wellness consult and create a client-focused essential oil protocol
● Creating referral partnerships & expand your professional network, as well as your patient-base
● The art of teaching a essential oil class, workshop or one-on-one
PLUS:
4 LIVE INTEGRATION SESSIONS

These powerful sessions are designed to create accountability for you as you integrate this material into your own daily life and work with clients, and also to have me answering questions and supporting you in REAL TIME as you expand your knowledge base and facility with essential oils. This is not simply a learn about essential oils course. This program is a container for you to expand as a healer and fully integrate a new modality into your work to create deeper healing and transformation in people's lives.
And to Make Sure You're Supported Every Step Of The Way, You'll Also Get Access to:
The Expanded Healing
Facebook Group (a $297 value)
This is a group of committed wellness practitioners and essential oil enthusiasts at every stage of their wellness journey, committed to providing the best care possible for their clients and "being the light" in this world.
This is where you'll go to:
➢ Get all your your most pressing questions answered quickly and accurately
➢ Learn from what others are doing, and how they're implementing their new knowledge into their reiki sessions, yoga classes, acupuncture treatments etc.
➢ Post your weekly implementation assignments
➢ Interact with me
Imagine what your business would be like if…
➢ You had a unique offering to pull out of your back pocket to better solve any ailment (physical, mental, emotional or energetic)
➢ People came up after their session, telling you: "I don't know what it was, but something felt different about that" (in a good way!)
➢ Everyday, you watched your clients' whole energy systems totally align as they dropped into their bodies faster
➢ You had tools at your fingertips to help your clients live a more embodied and empowered life (isn't that the whole point of what we are doing here, anyway?)
➢ Heard "I feel relaxed, I feel centered, I feel calm," come out of your clients mouth on a daily basis
➢ You had a new natural icebreaker for finding and connecting with prospective clients (once you breach the topic of essential oils, people have so many questions!)
➢ Knew that in your heart of hearts, you were doing everything in your power to help people in your care feel better.
Join the 8-Week Expanded Healing with Essential Oils Immersion today
1:1 45 minute Private Business/ Health Coaching call with Oceana (Value $500)
Or select 3 Payment Plan of $297
And as it always goes when you consider upleveling your expertise, here's what you might be thinking...
Maybe you're already giving 30 treatments a week, working from 9a to 9p (with a two year old at home!). Or you're running around from studio to studio, teaching one yoga class after another. For some, you're running your own biz, and it's growing so fast, you just ramped up your own meditation practice to stay sane.
You don't have to learn everything within the time allotted. You'll have lifetime access to this material. Be gentle on yourself as you work through it. Going slow won't compromise the value of the course. Start by taking away just one or two ideas and trying them out that week. AND since you are so busy and possibly stressed (let's be real here — even wellness practitioners can't walk the talk all the time) — just being around the oils works wonders on your own mental health.
Let this course be a new modality you can slowly integrate. AND let it be therapy for YOU.
Do I really have time for this?
Now sounds perfect actually. Use this time now to experiment with them on yourself. Get a feel for what they do and how they feel. By the time your practice gets going, you'll be so many steps ahead of others who are just starting out like you. Not everyone is well-versed in essential oils across our industry, but YOU can be. Imagine how confident you'll feel having an additional offering from the get-go. Let it set you apart from others.
Also, using essential oils in your daily life now is also going to get you resourced as a practitioner. This is key to holding more meaningful space for your future clients.
I'm just starting out, and I don't even have one client. Is it worth learning this now?
Some of the biggest ideas behind essential oils are also the simplest.
Take your time and be gentle with yourself. After incorporating just one or two new things into your sessions, clients will start asking you to bust out the oils (because it's the best way for them to get anchored!)
I study so much with my mentor or acupuncture teacher — can I really fit anything more into my head?
Yes. From day one, you'll already know how to speak to people about essential oils. AND you'll know how to use them. Then, once you get the biggest ideas down, you can start using the oils intuitively in your practice. The resources I provide and the live coaching calls will help you fast track your results!
But I don't have 8 weeks. Is there a way to incorporate this stuff sooner?
The course can pay for itself if you choose. With your new modality, you'll be able to uptick prices on your services. That being said, the gained moola is nothing in comparison to the joy of watching someone's perception shift or anxiety fizzle right in front of you. As you know, making a person feel better in your presence is priceless.
And there is the option to spread the payments over 3 months to make this course accessible to everyone.
But I can't afford it right now.
That's up to you. But here are some things my busy students have said:
➢ "Just diffusing the oils made a BIG difference for my patients. The moment they walked through the door, they could feel the difference. It's confidence-boosting to know I can do something to immediately shift their mood. And it's so simple."

➢ "I feel inspired — I have one more modality in my toolkit… and I didn't even have to get a license or read a thousand books."
➢ "I feel like I get to offer two treatments in one!"
➢ "There's really no reason not to take this course. The reaction you'll get from clients alone is worth the price."

➢ "These days, my clients feel so much more taken care of."
Do I really need this one more thing?
F.A.Q.
Questions people asked before saying "Yes!" to the Expansion Mentorship Course
Will I have 1:1 time with Oceana?
Yes. Not only will you have daily access to me in the Private FaceBook Group, but we will have bi-monthly coaching calls (4 total) which are live where you can get all your questions answered.
Will I be able to implement what I learn into my practice now?
Yes. On day 1, I make it a point to offer clear takeaways you can implement immediately.
I'm super busy. Are you sure this is for me?
Absolutely. As a busy yogi and acupuncturist with kids of my own, I created this course with a crazy schedule in mind! The lessons in each module are pre-recorded and can be listened to on the go or during lunch breaks. You'll also have a content vault of resources to refer back to.
Can this course be self-paced?
Yes.
While te course is designed to be consumed one module per week, there's no rush to get through course content faster than what feels good. Though I do recommend showing up to calls live, they'll be recorded if you can't make it.
When do we start??
We kick off the course October 23rd 2019 and modules will be released weekly. The course will wrap up before the holidays and by the New Year you will be well on your way with integrating essential oils into your work seemlessly and with confidence.
I still have Q's! Who do I get in touch with?
No problem! Email me directly oceanabaity@gmail.com, and let's chat
To sum it up, here's what you get:
1:1 45 minute Private Business/ Health Coaching call with Oceana (Value $500)
Or select 3 Payment Plan of $297